Siteplan
Welcome to Trellis. From BBQs on your rooftop patio to entertaining in a thoughtfully-designed, spacious kitchen, this is where you belong.
Extra-high ceilings, a main-floor walk out to your private fenced backyard and larger square footage are just a few of the added touches that make Trellis the perfect place to call home for you and your family.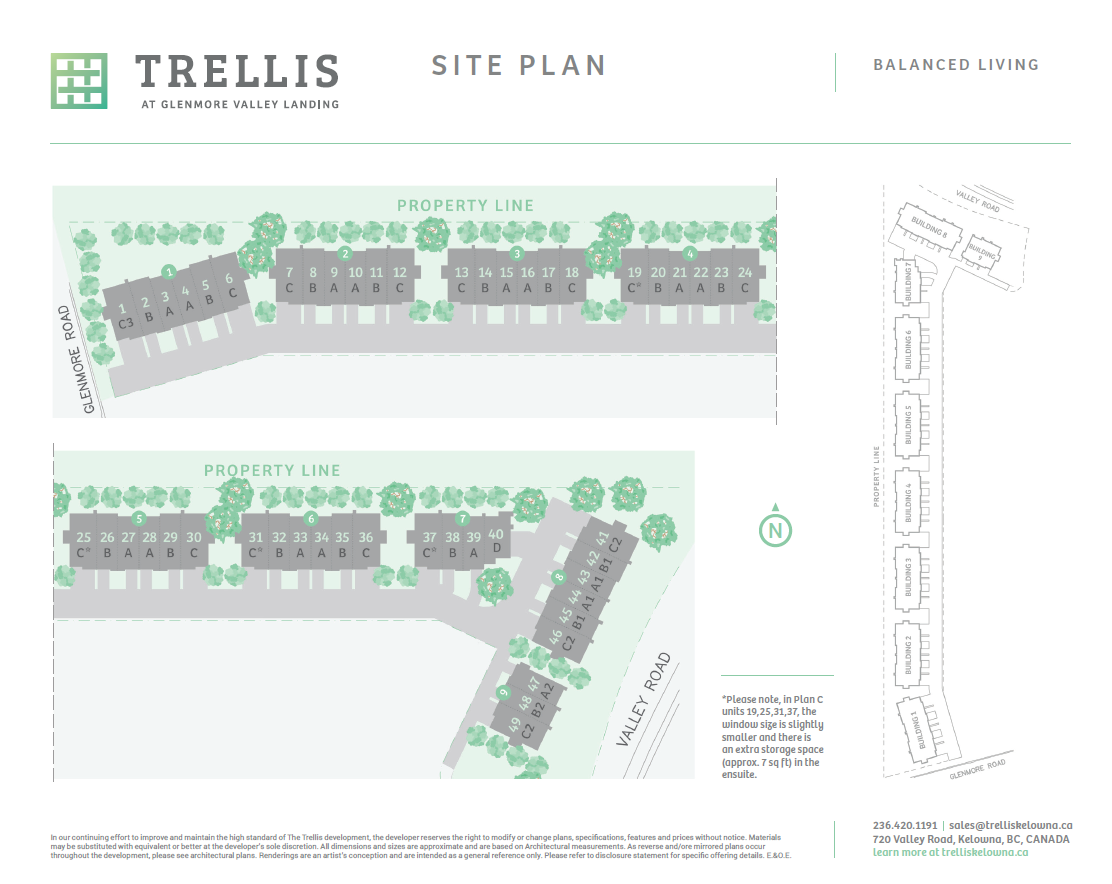 Features
Trellis is rich with modern amenities including expansive windows, multiple colour palettes, quartz countertops and ceramic tile backsplash. For entertaining, your guests and family will love the rooftop patios and acoustically enginereed party wall. Located minutes from downtown Kelowna, you are just steps away from green spaces and reputable schools.